-10%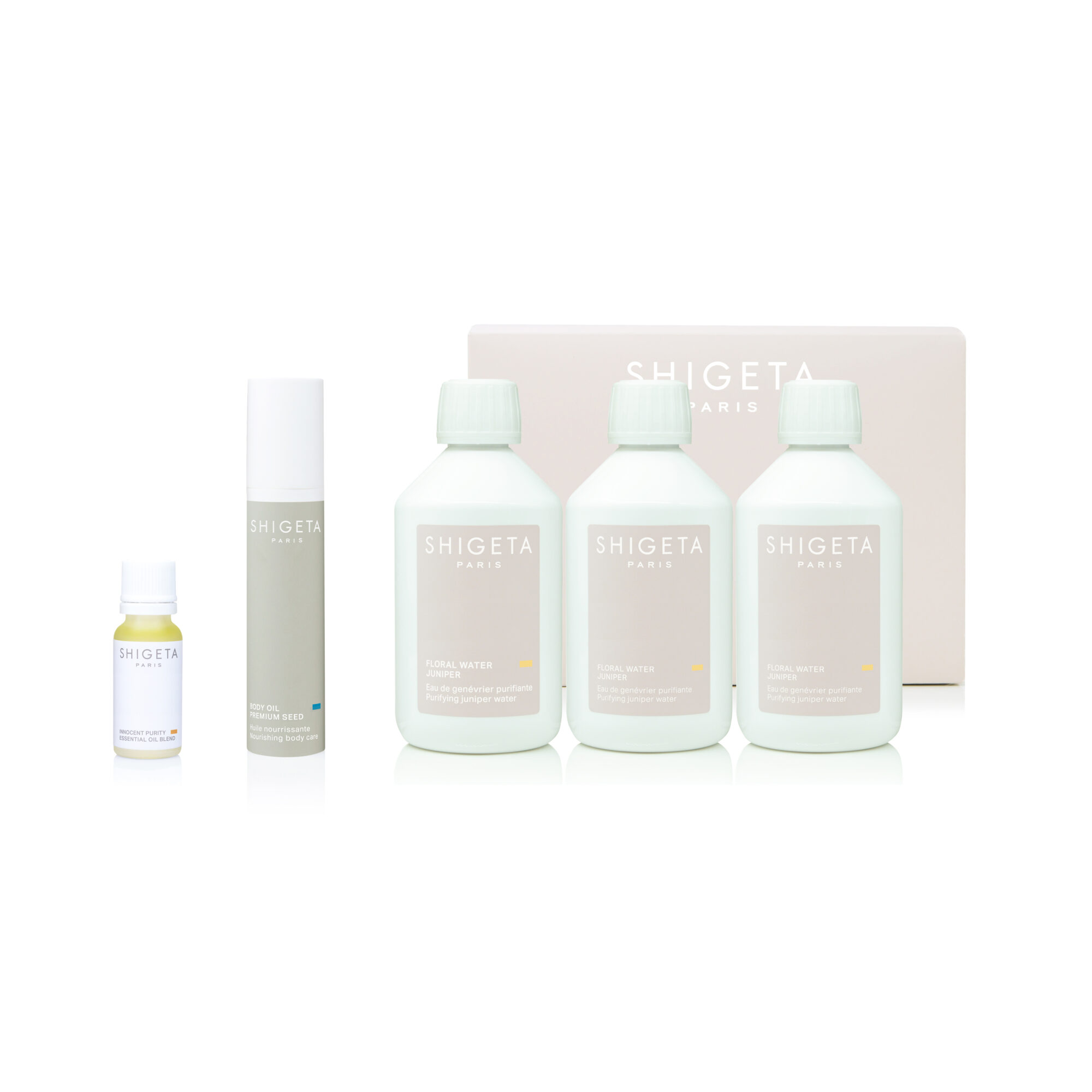 Detox coaching
3 weeks detox coaching • 3 products
Detox coaching
Eliminate the excess toxins in your body in 3 weeks.
Refined silhouette
Weight stabilization
Boosted physical energy
Bright complexion and radiant hair
LIVRAISON OFFERTE
À PARTIR DE 90€*FREE DELIVERY
STARTING FROM 90€*
PAIEMENT
SÉCURISÉSECURED
PAYMENT
LIVRAISON DANS
LE MONDE ENTIERWORLDWIDE
SHIPPING
*
En France métropolitaine, à partir de 150€ en Europe et 180€ dans le reste du monde.
In Metropolitan France, starting from 150€ in Europe and 180€ in other countries.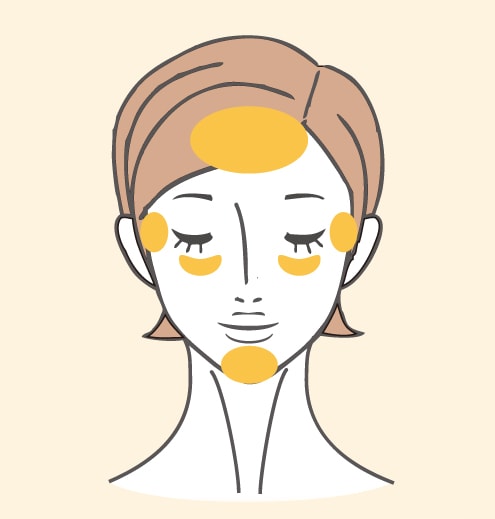 This coaching is made for you if :
Spots on chin and forehead
Undereye bags
Stains on the cheekbones
Blurred complexion
Unexplained chronic sleepiness
Overall bloating sensation
Overweight sensation
Frequent mouth ulcers
Nourishing body care

Detox essential oils
Morning and evening, massage your stomach for 3 minutes with 5 drops of Innocent Purity and 3 pumps of Premium Seed to strengthen the elimination process and promote a slimmer waistline.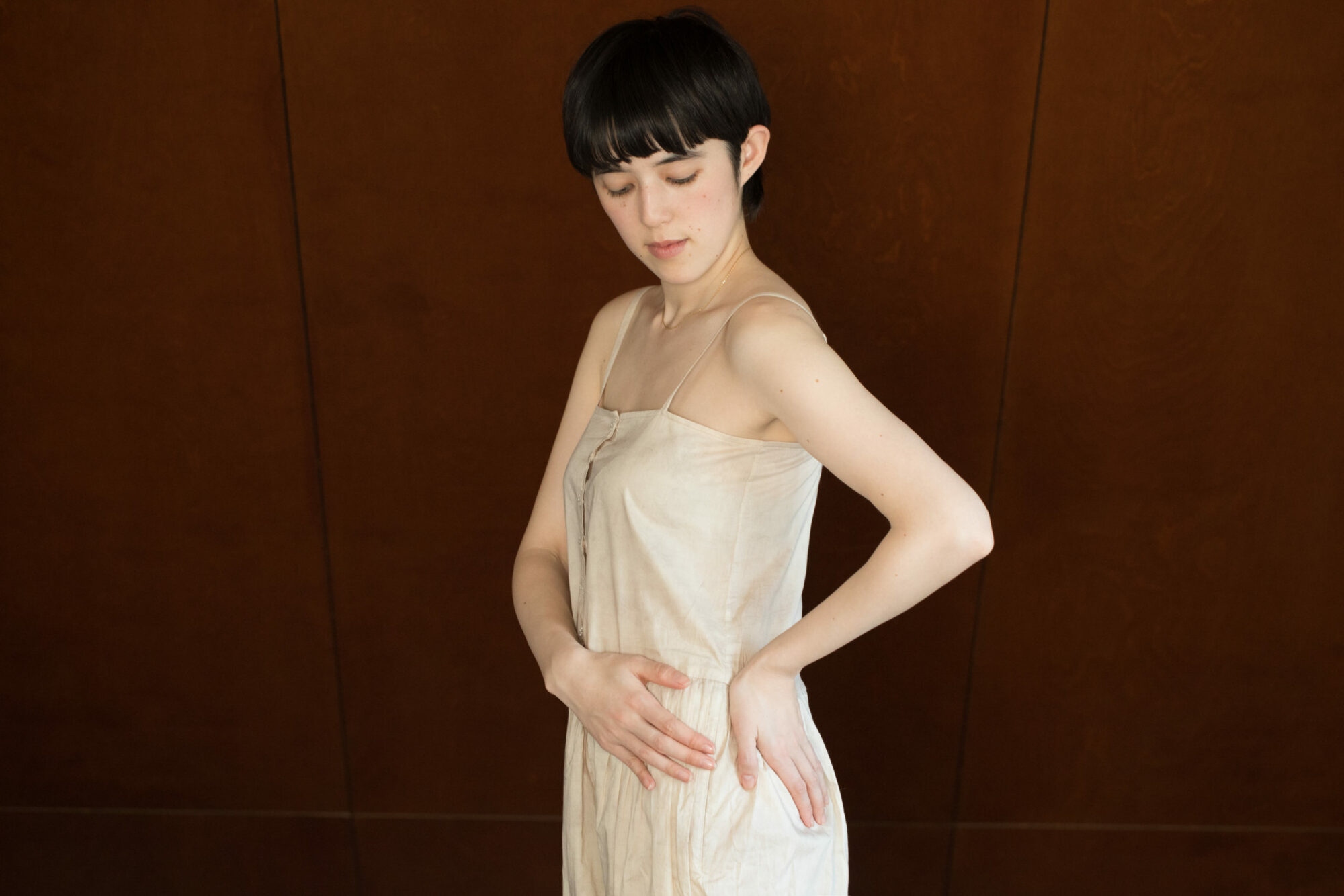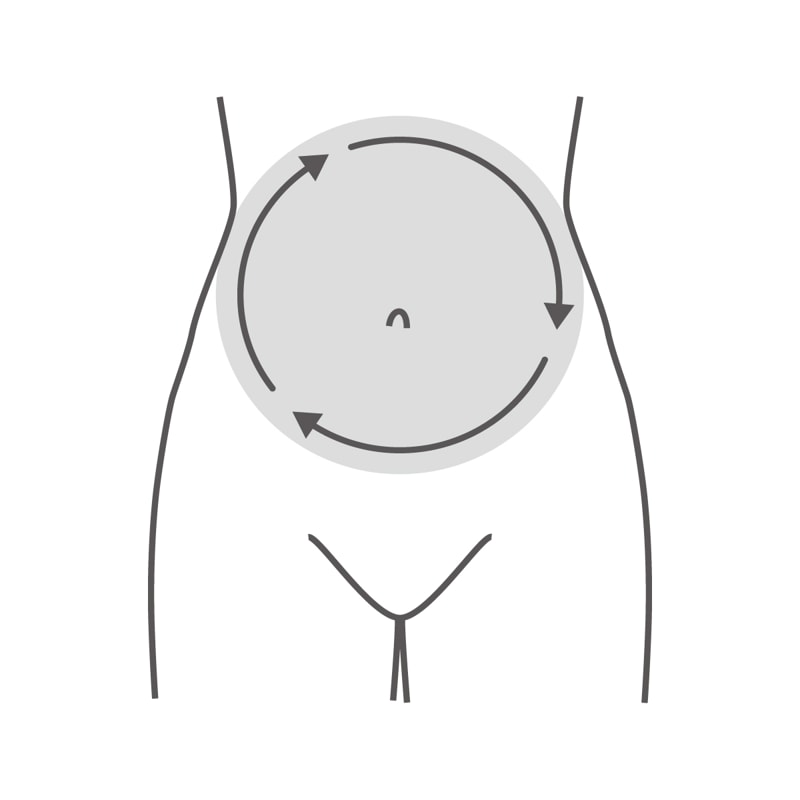 Apply Innocent Purity to your stomach and areas which you wish to slim down in circular clockwise movements.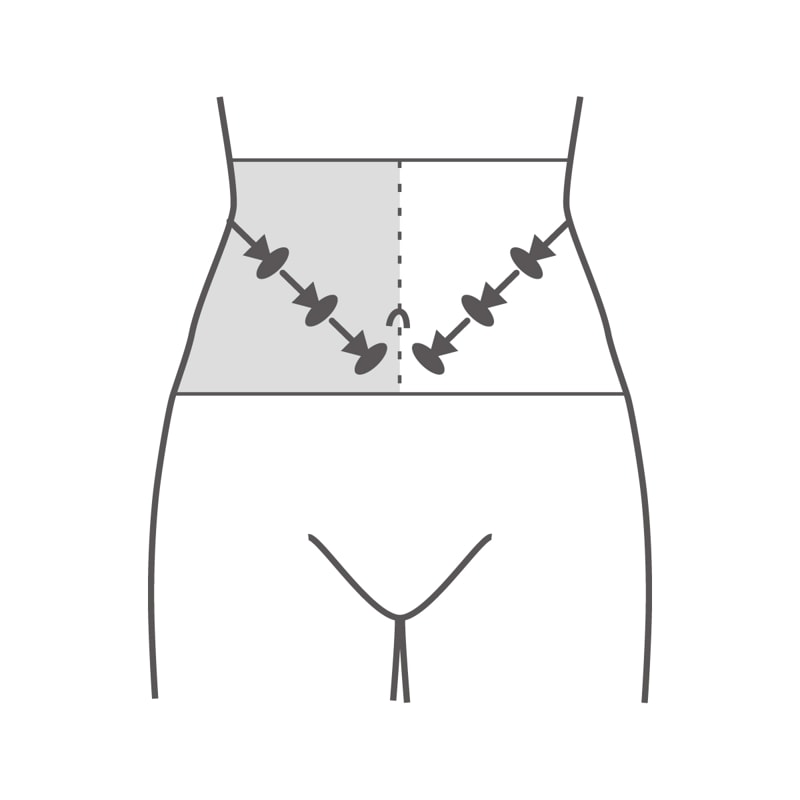 Horizontal drainage: with the palm of your hands, apply 3 pressures from the side of your waist to the lower part of your stomach, underneath the navel. Try to imagine that you are pushing 3 cm under the skin. Repeat 3 times (one side then the other).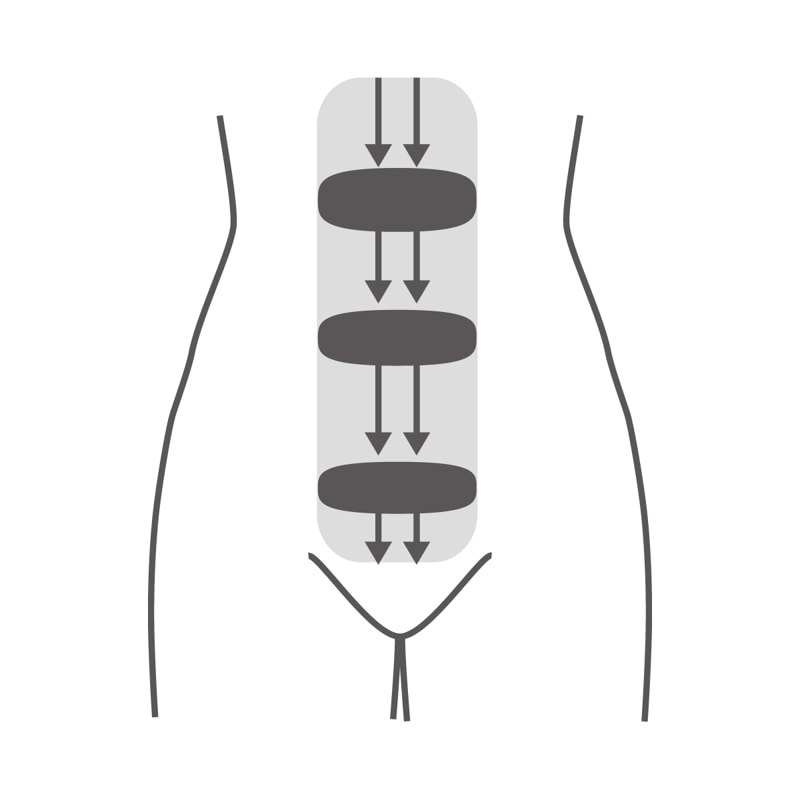 Vertical drainage: same technique, from the solar plexus down to the lower part of your stomach.
Drink 5 tablespoons of Juniper floral water diluted in 1.5L of fresh drinking water everyday for 3 weeks to promote the elimination process. Make it a habit to eat more fruit at breakfast and start your meals with a raw vegetable salad.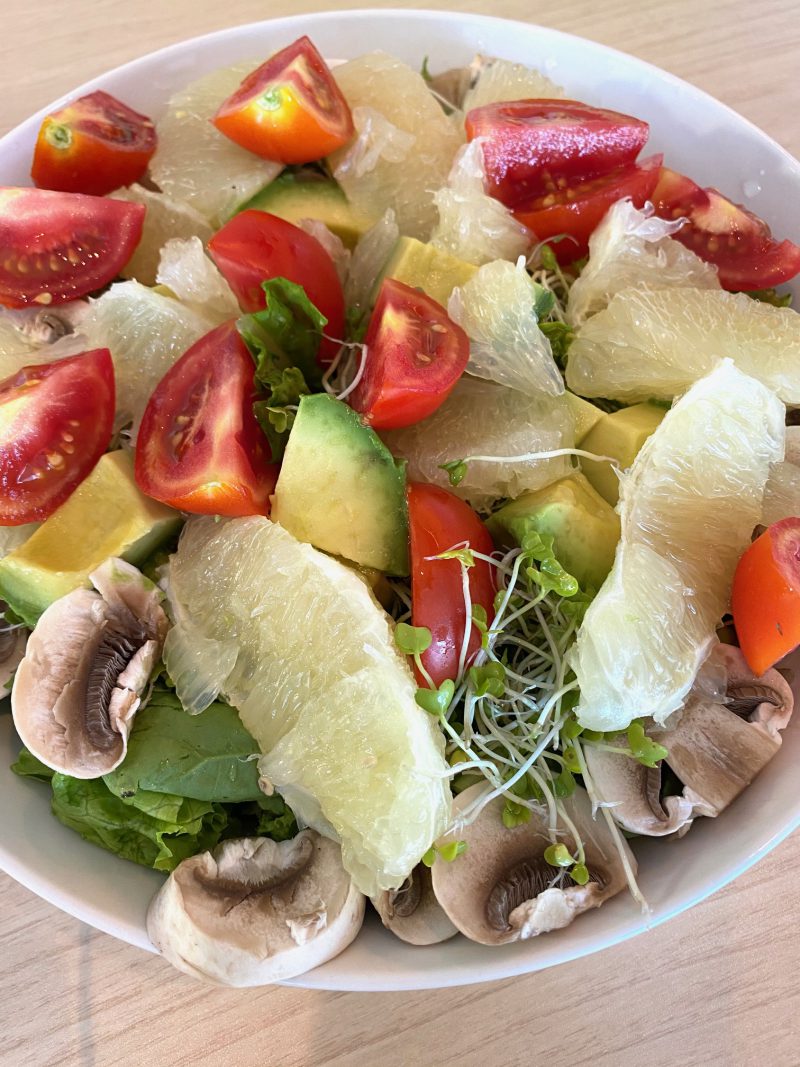 5 button mushrooms
1/2 grapefruit
1/2 avocado
3 to 5 small tomatoes
100g of lettuce
100g of baby leaf salads
Broccoli sprouts
3 tablespoons of flaxseed oil / salt / pepper
Cut the mushrooms into thin slices. Peel and chop the grapefruit. Cut the avocado and tomatoes into small pieces. Add lettuce and baby leaf salads and sprinkle with broccoli sprouts. Sprinkle with flaxseed oil and season with salt and pepper.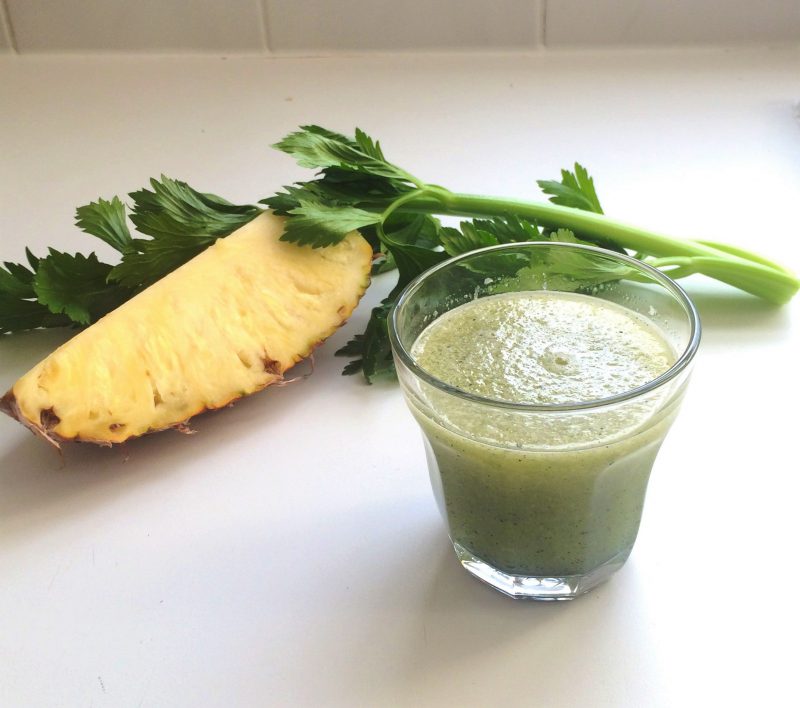 1 stalk of celery
1 apple
1/4 pineapple
1/2 lemon
1 small piece of ginger
1 pinch of spirulina powder
Squeeze the lemon to remove the juice. Peel the pineapple, the ginger and the apple and cut them in pieces as well as the celery. Blend the mixture and add a pinch of spirulina. Blend again and enjoy.
Air is the body's most important food source. Conscious breathing exercises improve your elimination system and promote the detoxification of your body: in an upright position, lay one hand on your stomach and the other one at the base of your back. Proceed to breathe out from your mouth while imagining that the skin of your stomach is going to touch your back. Once your lungs feel empty, wait 5 seconds before releasing the tension on your stomach and breathing in naturally. Breathe normally for 30 seconds and then repeat the exercise. We recommend you do this for 3 minutes after waking up and in the evening, before going to sleep.
Reviews (0)
Only logged in customers who have purchased this product may leave a review.
You may also like…
Book - french

Book - French