Why start a detox when spring arrives?
Unexplained chronic sleepiness, spots on the chin and forehead, blurred complexion, overall bloating sensation, overweight feeling… It is time for you to opt for a detox. And who better than SHIGETA PARIS to guide you in your holistic beauty journey? Spring detoxification has been a tradition at SHIGETA PARIS for 16 years.
During the winter, to fight against the cold, our bodies fed on fatty and sugary foods and turned in. This is why spring is the best time to start a detox cure to evacuate what the body has accumulated throughout the winter. As nature is well made, the fruits and vegetables that grow in spring contain substances that allow the body to eliminate toxins, which will give you a fresh start now spring has come.
---
Opt for SHIGETA PARIS Detox Coaching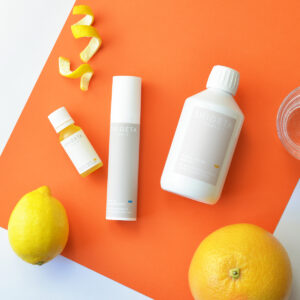 CHICO SHIGETA has created the Detox Coaching to help you detoxify your body. In three weeks, by taking care of your body and mind, you will be able to stabilize your weight, refine your figure, boost your energy and even regain a luminous complexion and healthy hair. In the program, the combination of the four bases of the Vitality Coaching: the use of plants with the synergy of SHIGETA PARIS essential oils, self-massages created by CHICO SHIGETA, a healthy diet, and the adoption of a more conscious breathing method.
✓ Juniper floral water
✓ Innocent Purity Essential Oil
✓ Body Oil Premium Seed
Thanks to the Detox Coaching products, give your body and mind a new lease on life and energy.
---
Discover our Detox Coachinghere
---
Adopt the Coaching Guide by CHICO SHIGETA to help you during your detox cure